Acquisition Highlights:
Significantly increases BHN's size and profitability
Further expands BHN's geographic footprint into the New England states and Florida
Expands BHN's diagnostic services offering
Increases the depth of BHN's clinical teams
Immediately accretive to earnings
See PRNewsWire Press Release here.
Flowood, MS – Brighter Health Network, LLC (BHN), which offers medical diagnostic solutions such as urodynamic testing services, today announced it has acquired Urodynamic Testing Specialists (UTS) for an undisclosed amount. The acquisition is expected to be immediately accretive to earnings and will significantly increase BHN's top and bottom lines.
"We are very excited about combining these two companies, which have strong customer orientations, aligned strategies, and complementary geographic footprints," said Clark Love, BHN's chief executive officer. "We believe this acquisition allows us to expand further geographically in the Northeast and Florida, and it gives us the opportunity to offer UTS's existing customers additional services, which will be great for them and us. It also gives BHN the ability to offer new services to BHN's existing customers. We look forward to welcoming UTS's staff and customers, as well as creating additional value for our shareholders."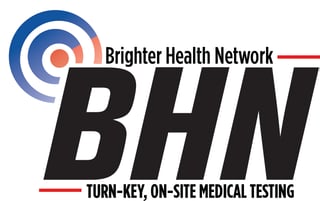 Vincent Gandolfo, Founder and President of UTS, said, "Joining BHN will give our staff expanded resources to serve our hospital and clinic clients. We will now be able to provide additional services to our clients, whom we have been working with for many years. The combined company can also now pursue larger contracts that require more resources and a greater scope of services, and the company is well on its way to becoming a national name in the healthcare market."
The Combined Company
With this acquisition, BHN now services the entire eastern half of the U.S. from Oklahoma to East Coast with its core on-site medical diagnostics, which include urodynamic and anorectal manometry (ARM) testing, and will soon include other diagnostic services. BHN provides medical equipment, staff, software, and supplies to perform these advanced tests, while also offering non-surgical incontinence treatment options in certain geographic areas. BHN provides its services to clinics and hospitals, which in turn provide the services to patients, allowing these entities to operate more efficiently without additional capital expenditures, staff, and overhead. The combination of BHN and UTS will broaden BHN's geographic footprint and offer new services to the customers of both companies. Mr. Love commented, "The healthcare market has been challenging for many in recent years, but given our strong ability to combine medical equipment, unique software, and well trained staff, our future currently looks very bright. We are very excited about the future of the combined company." All of UTS's employees will stay in place and BHN will expand its operations in Mississippi to support its continued growth.
Transaction Details
The acquisition is an all cash purchase and is expected to be immediately accretive to net income. The financing facility to support the acquisition was made available through an innovative financing program through the Mississippi Development Authority called the Mississippi Small Business Investment Company (MSBIC) program. The program targets investment in Mississippi-based businesses like BHN with 100 or fewer employees and provides patient growth capital for emerging growth businesses. Enhanced Capital Mississippi Fund (ECMF), managed locally by Grits Capital, and Solidus Capital Solutions are participants in the program and participated in providing the financing facility.
For additional information please email info@BHNCo.com, or call 888-508-3330, or visit www.BrighterHealthNetwork.com.
If you would like more information on BHN's services, click here.