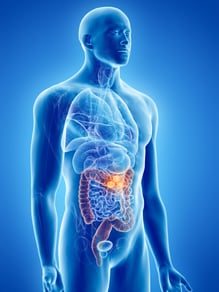 Anorectal function tests are usually performed in patients with fecal incontinence who have failed typical, conservative treatment. This study, which we are going to discuss right now, was aimed to determine the additive value of performing anorectal function tests in such patients in selecting them for surgery.
Introduction
Fecal incontinence is the inability to voluntarily control bowel movements causing stool to leak from the rectum, unexpectedly. It is a very disabling condition with a prevalence of roughly 6% in the adult population. Causes of FI are:
Disruption of the anal sphincters secondary to obstetric or surgical trauma;
Neuropathy such as multiple sclerosis diabetes mellitus;
Neurologic deterioration related to nervus pudendus injury due to chronic straining during chronic constipation or delivery
Decreased rectal capacity due to inflammatory bowel disease, radiation proctitis and/or irritable bowel syndrome, diarrhea, the physical inability to reach toilet facilities, and highly reduced mental awareness.