Anorectal manometry is a diagnostic technique that is intended to test how well the rectum and anal sphincter are functioning. In the blog post below, when this test is commonly prescribed, as well as an explanation of the procedure, will be described.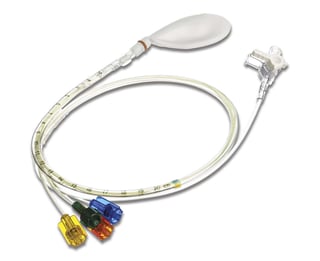 What is Anorectal Manometry?
Anorectal manometry is a minimally invasive diagnostic procedure that is simple to perform, but it requires complex equipment and well trained nursing staff. This test is used to measure the patient's contractility in his or her anus and rectum. A catheter with a balloon attached is inserted directly into the patient's rectum. The balloon is inflated, and pressure readings from the sphincter and rectum are recorded. One purpose of anorectal manometry is to test the ability of the muscles and tissues surrounding the balloon is to relax in response to pressure. For instance, if rectal muscles and sphincter do not relax when the balloon is inflated, paralysis of the colon could be to blame.
When Should Anorectal Manometry be Prescribed?
Anorectal manometry is appropriate for the diagnosis of numerous disorders of the excretory system. Listed here are four common reasons anorectal manometry is prescribed.
Fecal Incontinence
Fecal incontinence occurs when a patient is unable to keep his or her bowels from leaking feces. There are several reasons fecal incontinence may occur, and anorectal manometry is a useful tool1 for elucidation. ARM provides anal canal pressures during rest and voluntary squeeze, rectal sensation, rectal compliance, rectal capacity, and rectal-anal inhibitory reflex (RAIR). Each of these measurements aid in determining the exact cause of fecal incontinence. However, ARM cannot distinguish between a disorder of the anal sphincter, or other causes of decreased pressure such as denervation of the pelvic floor. An important measurement is RAIR, which is frequently absent in patients suffering from rectal prolapse, scleroderma, dermatomyositis, and connective tissue disorders which all can affect normal bowel function. For other patients, ARM can determine whether there is a sensory defect that is causing patients an inability to recognize when maximal fecal volume has been reached.
Chronic Constipation
Chronic constipation is a frequent complaint, yet there is a high level of variability among patients with this disorder. Anorectal manometry can be utilized to quantitate a patient's symptoms to better understand chronic constipation in individuals. In one study2, 24 consecutive patients with constipation underwent ARM, in addition to 15 healthy control patients. Measured parameters included resting and squeeze sphincter pressure, sensory thresholds to balloon distension, rectum compliance, and RAIR. In both groups, rectal sensitivity for urge and pain were the same; however, threshold volume for first sensation was significantly higher in constipated patients. Additionally, anal pressure was lower for patients with constipation, and there was a higher prevalence of impaired RAIR for this group as well. This study represents the utility of ARM in diagnosing chronic constipation.
Hirschsprung's Disease
Hirschsprung's Disease is a birth defect in children that is caused by missing nerve cells in all or some of the muscles in the large intestine. The main symptom of this disorder is difficulty passing stool. Anorectal manometry is a leading diagnostic tool for Hirschsprung's Disease, as it is minimally invasive and can provide a wealth of useful information.
Indeed, ARM is more useful than barium enema X-ray when diagnosing Hirschsprung's Disease (HD) in neonatal patients. To test this theory, 42 patients3 with HD (defined by pathological study of rectal tissue) underwent both ARM and barium enema X-ray. ARM results showed decreased internal anal sphincter pressure, as well as abnormal RAIR for HD patients. Of the 42 patients known to have HD, 30 were diagnosed with ARM, while only 5 patients were positively identified as having HD (as well as 14 suspected to have the disorder) based on barium enema X-ray results. Therefore, ARM is significantly more accurate when diagnosing HD in neonate patients.
Irritable Bowel Syndrome
Irritable bowel syndrome (IBS) is characterized by both diarrhea and constipation, and understanding the predominant symptom can affect the way the disease is treated. Anorectal manometry is commonly prescribed for differentiating between diarrhea predominant and constipation predominant IBS.
Rectal Cancer
Many patients undergoing a rectal cancer related low anterior resection (LAR) with total mesorectal excision (TME) for the treatment of rectal cancer experience some degree of incontinence postoperatively. Therefore, Anorectal manometry may be used as an additional tool for evaluating problems with continence after a LAR. ARM use before and after surgery is often warranted. Further, ARM may be a very useful tool for other types of rectal cancer treatment requiring surgery because it can provide an accurate picture of changes in sphincter performance due to surgery.
Conclusion
In one study4, 28 patients with diarrhea predominant IBS, 27 patients with constipation predominant IBS, and 30 healthy patients underwent ARM. The diarrhea predominant group required lower balloon volumes for gas, stool, urgency, and discomfort sensations than the two other groups. Rectal compliance was also lower for the diarrhea IBS patients. The only significant difference between constipation predominant IBS patients and the control group was the volume at which discomfort was perceived. Therefore, ARM defined parameters such as sensitive rectum, stiff rectum, and insensitive rectum could be used to further diagnose IBS patients.
If you would like to provide anorectal manometry testing in your practice without having to invest a fortune in equipment, staff, and training, then click on the button below.
References
Papaconstantinou HT. Evaluation of Anal Incontinence: Minimal Approach, Maximal Effectiveness. Clinics in Colon and Rectal Surgery. 2005;18(1):9-16. doi:10.1055/s-2005-864076.
Liu TT, Chen CL, Yi CH. Anorectal manometry in patients with chronic constipation: a single-center experience. Hepatogastroenterology. 2008;55(82-83):426-9.
Zhou XL, Chen FB, Ou BY, Zhang XP, Jiang MZ. [Evaluation of clinical value of anorectal manometry for diagnosis of Hirschsprung's disease in neonate]. Zhonghua Er Ke Za Zhi. 2004;42(9):681-3.
Prior A, Maxton DG, Whorwell PJ. Anorectal manometry in irritable bowel syndrome: differences between diarrhoea and constipation predominant subjects. Gut. 1990;31(4):458-462.