The consequence of incontinence extends far beyond embarrassment. Around 13 million people in the U.S. have been diagnosed with incontinence, according to the Agency for Healthcare Research and Quality. While older age increases the risk of this condition, there are a wide range of factors that can cause this problem in younger persons. Meanwhile, women are much more likely than men to experience incontinence, per the Centers for Disease Control.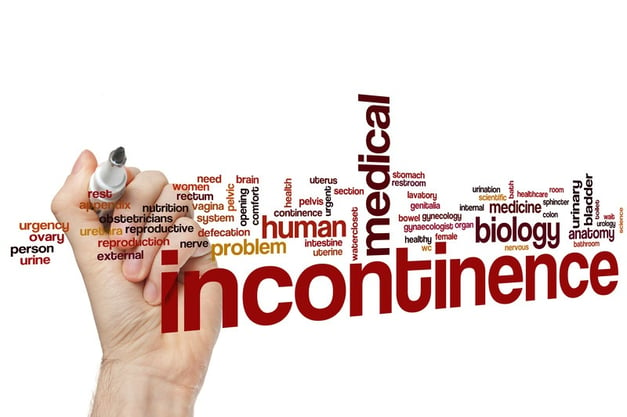 Types and Causes of Incontinence
The five different types of incontinence are:
Stress incontinence – such as occurs with coughing, sneezing, and exercise.
Urge incontinence – experienced as sudden, involuntary bladder contraction prompting urination.
Mixed incontinence – combination of stress and urge incontinence.
Overflow incontinence – inability of bladder to fully empty, and due primarily to bladder obstruction.
Uncharacterized incontinence (g., due to cognitive impairment).
Physicians usually recommend urodynamic testing in order to determine the underlying cause, and decide upon the most appropriate course of action. Primary care providers may refer their patients to a urology specialist for receipt of a diagnosis and treatment plan. As of 2015, there were 11,703 urologists in urology practices across the U.S., according to the American Urologic Association.
The National Institute on Aging lists the most typical causes of incontinence as:
Weak or overactive bladder muscles;
Damage to nerves that control the bladder (g., MS or Parkinson's disease);
Disorders that make it difficult to access bathroom facilities in time
Common Treatment Methods
A doctor's treatment recommendation typically follows review of urodynamic testing results. For elderly persons living at home, family or paid caregivers may need to undertake the following preventive measures:
Scheduled toileting (e., taking individual to bathroom every 2-4 hours);
Prompted voiding (e., suggesting periodic use of toilet, and/or checking underwear for wetness);
Limiting fluid intake in evening to avoid need to urinate during sleep hours;
Changing disposable absorbent products (g., incontinence diapers)
The urodynamics that impact the recommended treatment include assessing the functionality of the bladder sphincter. Depending upon the actual cause, pelvic muscle rehabilitation, behavioral strategies, surgery, and/or medications may be prescribed.
Improving pelvic muscle tone may be attempted through the use of: 1) Kegel exercises; 2) vaginal weight training; and 3) pelvic floor electrical stimulation.
Female Incontinence – Statistics and Causes
One possible hysterectomy complication is bladder prolapse, which can lead to episodic incontinence. An article in Female Pelvic Medicine and Reconstructive Surgery reports an overall incontinence prevalence of 16 percent among adult women. However, the authors—Wu et al—found a 50 percent prevalence in women diagnosed with a noncancerous gynecological condition. This percent was increased for women who had survived cervical, endometrial, or other uterine cancer.
On the other hand, Wu et al also noted that less than 50 percent of women experiencing incontinence divulge their symptoms to their healthcare providers.
Male Incontinence – Statistics and Causes
Prostate surgery to remove a carcinoma can predispose men to urge incontinence, but dramatically increases cancer survival rate. Urge incontinence occurs in 40-80 percent of post-prostate surgery patients, according to a research article in Urology. However, even an enlarged benign prostate can press against the bladder, resulting in incontinence.
Unlike the spike in prevalence that occurs in women around the time of menopause, male incontinence prevalence tends in aging to rise more steadily. The authors of the Urology article also state that bladder outlet obstruction is a usual causal factor in men who experience urge incontinence.
Why Prevention/Treatment is Crucial
Incontinence can lead to a reduction in normal fitness activities—which can lead to injuries, lower quality of life, and depression. Therefore, prevention and treatment are necessary!
If the above was interestig, you may also be interested in the following article: http://info.bhnco.com/blog/what-is-incontinence-and-why-is-it-important