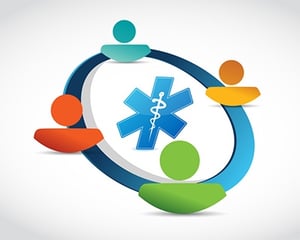 Boosting your practice's revenue requires you to add additional services for your patients. Some of these services should include nutrition, urodynamic testing, imaging, and an in-house pharmacy. By adding these services, you will better be able to provide your clients with better healthcare. So, how do you know that adding urodynamic services is going to be beneficial for your company?
We want to help you better understand how to give your patients enough services. Below, we will answer some questions regarding the addition of different services, especially urodynamics, and why they are good for you and your clients.
Benefits of Additional Services to a Medical Practice
Additional services can provide your patients with more satisfaction. You always want to make sure that you're providing enough services to your patients and clients. Their satisfaction is the most crucial factor when it comes to deciding whether or not you need additional services. Patients are more likely to choose your medical practice over others if you can provide them with multiple services in one visit. It's not only more convenient but can also save them time and money.
Everyone loves convenience, so the more services you offer that can save your patients an extra trip somewhere else is another reason for them to stay with your service. Providing your patients with a place to get their medications saves them a trip to another pharmacy. Installing labs and other testing services saves your patients the hassle of having to set up another appointment through another business. This is extremely important for patients, especially if they're coming to your office because they feel ill or sick and don't have anyone else to drive them around to other locations. It's best to provide them with multiple services and be able to send them on their way home to recover.
How to Know Which Services to Provide?
The best way to determine which services to add would be by conducting an economic analysis. This analysis can give you valuable information about what type of services your patients are asking for and which ones are being used most frequently. By getting this information you will be able to figure out which services are needed, what type of equipment you will need, and how much maintenance and other fees you'll have to pay for. These can all help you determine the costs and revenue of expanding your services. If it looks like you can't provide the service, then you may want to consider another service that will be more profitable. You may also consider outsourcing, which can be a cost-effective solution in place of purchasing your own equipment or staff.
Another excellent way to determine what type of services you need is to compare with other local practices. What services do they provide? Are there any services that aren't being provided? Are specific services close or far away? Use this information to help determining if adding extra services to your clinic could help the surrounding community and be a more convenient place for them to get tested and treated.
Why You Should Promote Your Services
If you're planning to add extra services, such as urodynamics, then you're going to want to make sure that your current and potential patients know that you offer that service. If they don't know that you're providing that service, they won't be calling to make an appointment with your practice. You need to get the word out and advertise any new and additional services you're adding to your medical practice. This can not only alert current patients but also draw in new patients as well.
How to Market Your Services
You will want to market your services in an inexpensive way that is still effective at announcing the public about your services. Try and digitally promote your new services online. The internet is one of the easiest and fastest ways to get the word out quickly. Include it in your practices emails, update your website, create brochures, and announce it on any social media website. You can even pay to have your services advertised as ads on websites and TV.
Always make sure that the information and ads are clear to understand, provide your potential patients with contact information, and include SEO keywords. These methods can help get your services in search engines and on other websites.
Anything Else to Include?
Ads and marketing messages should have keywords, be easy to understand and answer any questions a future patient might need when deciding to use your service. Provide them with information about urodynamic testing, the results, whether the process will be invasive or not, how long it will take, and what these tests can relate to.
Conclusion
Adding additional services such as urodynamics services can help your business become more successful and draw in more patients. You have to understand how to promote your newly added services and understand what information to provide to potential clients. In addition to this, you should also follow some good practices. As long as there is a need for the service, you should be able to do well. Hopefully, this has helped you decide if you want to add urodynamics to your medical services.