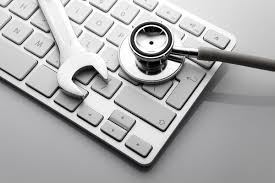 Providing an effective field service is one of the key responsibilities of medical device companies.
Traditionally, field service agents have been technical support staff with little to no background in medical sciences. Today, however, there is an increasing trend toward incorporating nursing staff, particularly nurse educators, in medical device field service.
Any industry thrives on customer satisfaction, and this applies equally to medical device companies. For medical device companies, customers are typically healthcare professionals who are fully satisfied only when they are able to use a device correctly and to its maximum efficacy, and can summon support to troubleshoot problems as soon as they crop up. Hence, the need for a reliable and readily available field service that can handle problems related to medical devices quickly.
What is expected from a traditional field service?
Field service is required after the sale of medical devices and field staff from the medical device company visit customer premises—usually a hospital or clinic—for this purpose. The general expectations from a field service are:
Installing devices on-location and setting them up for use
Training end users on the correct and safe use of medical devices
Educating end users about the different features offered by devices
Being available immediately to troubleshoot any technical issues
Hospitals and clinics have their own reputation at stake when they have to tell patients that appointments may have to be postponed or cancelled because medical devices are not functioning properly. Prompt and effective field service plays a crucial role in building customer satisfaction and medical clients are more likely to order or recommend devices from a company that can be counted on for product support.
Some challenges facing medical device field service
The major challenge is a lack of adequately trained personnel. While setting up and installing medical devices is something that most technicians can achieve, an in-depth knowledge of device scope and clinical use is usually beyond their expertise. Medical device educators who are from a technical background rather than a medical one may find it difficult to explain the various features and usage potential of the device in a way that a healthcare worker can fully appreciate. In turn, it may be difficult for healthcare workers to communicate their expectations of the device to the field worker and explain the problems they face when using the device.
Any issues related to medical devices can create real urgency within the critical environments of healthcare settings. However, most medical device field service agencies find it difficult to offer rapid support to their customers. This may be because the company is a start-up with limited resources or simply does not have enough support personnel in all sales locations. Limited geographic coverage means that the company cannot send its field staff to each customer location within reasonable timelines, which in turn compromises customer service and lowers satisfaction.
How nurse educator services can help bridge the gap
Nurse educator services comprise trained nurses who have a thorough clinical background. This gives them a huge advantage over regular technicians when it comes to medical device field service. Different ways in which nurse educators can enhance medical device field service are
Educating end users on effective device usage: Prior to the use of any medical device, training must be imparted to healthcare workers, demonstrating how a device works and explaining all its features. Initial training has been shown to improve customer satisfaction as it helps them to understand how to extract the maximum benefit out of a device. While regular technical support agents would only be able to describe the basic principles of use of a medical device, nurse educators connect with their peers—healthcare staff and clinical nurses—at a much more professional level. The finer aspects of device usage are often taken care of by clinical nurses and nurse educators can better advise them in this regard. For example, they can shed more light on
Preparing patients prior to procedures that utilizes that device
Adjusting settings on the device based on patient needs
Identifying patients who have contraindications to that device
Screening for patient factors that will necessitate modification of device settings
Providing feedback to the manufacturer: Nurse educators are better positioned than traditional field workers to point out aspects of device use that could be improved and enhanced. A nurse educator is capable of looking at medical devices and products from the end user's viewpoint and can relay this information back to the manufacturer, thus providing an effective means of communication between the device company and its clientele.
Providing health professionals with compelling evidence on device use: Nurse educators have the knowledge and skills to gather and present evidence-based information related to medical devices and products. Since they are trained to be good communicators of medical data, they can use this evidence-based information to educate healthcare providers on the best and most effective use of a medical device.
Helping with clinical trials: In cases where medical devices are being used in clinical trials, nurse educators are in an ideal position to screen patients for eligibility and suitability for the device as well as the trial.
Auditing adverse events related to medical devices: As the employment of medical devices in healthcare expands exponentially, the number of medical device-related adverse events is also on the rise. In the United States, the number of reported adverse incidents linked to the use of medical devices has crossed 500,000 per year. Adverse events may be related to faulty devices, inadequately trained staff, or human error. Nurse educators can play an important role in auditing adverse events by going on location and trying to find out the underlying causes. Thereafter, steps can be taken to rectify causes and provide feedback to the manufacturer as needed.
During the delivery of medical device field service, nurse educators can interact with hospital personnel as their peers instead of just technical support staff. This can boost rapport for the device company and positively influence decision-making at the hospital regarding future purchase of medical devices.
Winning combination: Nurse educator services in collaboration with traditional field service
Some medical device companies have a permanent retinue of nurse educators on board to train clients on the use of company products. However, having nursing staff permanently on your payroll may not be economically feasible, especially for medical device companies that are just starting up or are expanding and need to channel capital elsewhere. The best solution for medical device companies is to outsource their field service to reputable nurse educator services.
BHN offers nurse educator services that can complement and enhance any traditional medical device field service. BHN's qualified nurse educators can go on site and train end users on the proper handling of medical equipment. They are capable of providing ongoing support if technical issues arise. BHN nurses are experts in medical device use and have special expertise in medical devices related to urology and obstetrics/gynecology. The best part about outsourcing to BHN is that there is no retainer—you only pay for services that are rendered.
If you are considering nurse educator services for your medical device field service, please click on the button below to receive more information: