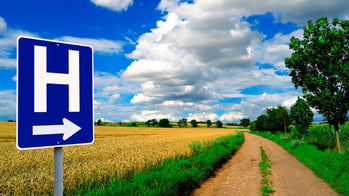 Urodynamic testing has the potential to provide health care professionals with much more detailed information on the health of their patient's bladders, urethras, and their body's ability to store and flush urine. Urodynamics, especially when used in rural health clinics, allows health care professionals to more accurately diagnose causes of urinary incontinence and other issues relating to the bladder and lower urinary system, making it a key service that needs to be integrated into RHC practices.
What Is Urodynamics?
Urodynamics along with urodynamic testing, in its simplest form, is the assessment of how the bladder, urethra, and associated sphincters do their job for storing and releasing urine from the body.
By analyzing exactly what the bladder, urethra, and urinary sphincters are doing, urodynamic testing can help medical professionals identify the root causes for problems relating to urinary incontinence, pain during urination, an overactive bladder, issues with starting urination or emptying the bladder completely, frequent urinary tract infections, and much more regarding the health of the bladder and urethra.
Some of the most common types of urodynamic tests are:
Uroflowmetry – A measurement of urine speed and volume which may indicate weak bladder muscles and issues relating to urinary sphincters.
The Post-Void Residual Measurement – A measurement of how much urine is left in the bladder after urination using either an ultrasound or catheter to help diagnose issues relating to urinary retention.
The Cystometric Test – This test measures the amount of urine that can be held by the bladder, how much pressure can be built inside, and how full the bladder can get when the urge to urinate occurs. It can also be used to record involuntary bladder contractions to help determine if a patient suffers from urinary incontinence and to monitor other aspects of the bladder.
Urodynamics and Rural Health Clinics
Urodynamic testing has a wide scope of applications for aiding health professionals in giving the correct diagnosis for a range of lower urinary tract issues, making urodynamics particularly useful for rural health clinics (RHCs) throughout the country.
Rural health clinics, also referred to as RHCs, are health clinics located in rural areas that have regularly been under-served in terms of medical access where residents have in the past had limited or no access to primary care. The federal RHC program is designed to provide physicians with incentives to give primary health care to residents in rural areas while also encouraging the use of mid-level health providers.
Health clinics that meet the RHC requirements and receive RHC federal certification, whether they are public, non-profit, or for-profit healthcare facilities, benefit from enhanced rates of reimbursement from Medicare and Medicaid services which directly impacts the local communities which they serve. RHCs also benefit from additional cost-based reimbursements, more simplified Medicare billing procedures, and can provide patients with the same visit fee regardless of if they are seeing a physician or mid-level provider.
RHCs are in a unique position as they are often the only locally available clinics that residents in rural areas have access to. And since many of these clinics have less staff than facilities in urban areas and rely much more heavily on the work of mid-level health providers such as nurse practitioners, physician assistants, registered nurses, and medical assistants, ensuring that they are equipped with the most practical procedures that are appropriate for smaller facilities is of top priority.
That is what makes urodynamic testing appropriate for RHCs, since urodynamic tests can be easily carried out by mid-level practitioners often without the need for bulky, costly equipment while giving rural patients access to effective diagnostic tools that they would otherwise have to travel long distances to receive.
The Benefits of Rural Urodynamic Testing
To start with, many different types of urodynamic tests, such as uroflowmetries, voiding pressure tests, and complex CMG voiding pressure studies are covered by Medicare with either a 50% or 100% subsidy, while other subsidies exist for other test types as well as video urodynamic and macroplastique procedures. Since these tests are covered by Medicare, incorporating them into an RHC's practice means that patients would benefit from the RHC's enhanced rate of reimbursement.
Additionally, urodynamic testing does not need to be administered by someone who holds a medical or advanced degree. These types of tests are regularly administered by mid-level practitioners since an in-depth knowledge about medicine is not required. Urodynamic nurses and technicians do however need to be knowledgeable in preparing a patient for a test, understanding the key steps involved, knowing how to use the necessary equipment, and understanding when it is necessary to contact the physician during any of the tests.
Mid-level providers can be easily instructed on how to set up and carry out a wide range of urodynamic tests, making this a practical testing option that can be easily integrated into any RHC's practice. A lot of the equipment involved in urodynamic testing is also commonly used in RHCs and primary care offices, such as ultrasound imaging machines and catheters. Other necessary equipment involved in testing is usually small enough to be appropriate for the often limited amounts of space in RHCs. However, urodynamics equipment can be extremely expensive relative to an RHCs capital budget.
Alternatively, RHCs can leverage service offerings from companies like Brighter Health Network (BHN) that offer "urodynamics as a service". BHN provides a comprehensive urodynamics solution that includes the staff, equipment supplies, and software needed for urodynamics. This means there would be no major capital investment required by the RHC, and yet they can still benefit from urodynamics. RHCs can also leverage the expertise that BHN's staff will provide.
Because of the pivotal role that urodynamics plays particularly in incontinence care, it is a valuable testing option that RHCs should be taking advantage of. Since the care pathways for incontinence care involves a multidisciplinary approach that often involves a urologist to ensure that patients are given optimal care and a correct diagnosis, patients who require urodynamic testing in rural areas will normally need to travel to urban areas in order to see a specialist. This is an issue that is not largely faced by patients who live in urban areas where they have easy access to a wide range of local specialists, which indicates an important opportunity for RHCs in how they can better serve their local communities.
When mid-level provider RHC staff are trained in carrying out urodynamic testing, they can easily provide the multidisciplinary approach required for effective urinary incontinence care in rural communities for patients who would otherwise need to travel outside of their community for urodynamic testing.