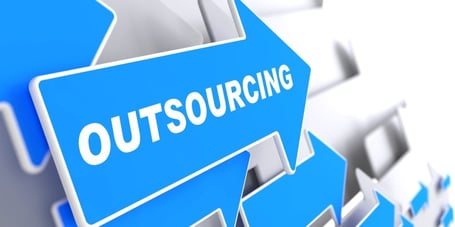 For any USA-based medical practice, there is a wide range of benefits that comes with outsourcing. As the healthcare industry becomes more competitive, outsourcing non-core services can help practices improve patient experiences and outcomes while also helping to create additional revenue without the need for training their own staff or investing in expensive equipment and facilities, all of which is handled by the specialized healthcare professional who is outsourced to.
It is also important to note that when we talk about outsourcing, we are not talking about outsourcing medical work to a cheaper location such as a different country or state. We're talking about regularly outsourcing to a local specialty vendor who can perform on site diagnostics, therapies, and other services for patients on a regular basis within the walls of the medical practice.
More specifically, urology practices, urogynecology practices, and ob-gyn practices can benefit greatly from the range of services provided by specialized vendors. This includes having access to knowledge of how to interpret test results to the use of specialized equipment that most practices would not likely invest in on their own.
Unfortunately, there is considerable confusion related to how outsourcing can benefit a medical practice which gets in the way of professionals making informed decisions that will benefit their practices. Here is a brief overview of why some professionals still have not embraced outsourcing and how it will benefit both your business as well as your patients.
What Are Some Reasons Why Medical Practices Don't Outsource?
A limited understanding of outsourcing: It is common that some medical practices are simply not aware that specific processes, like urodynamic testing or allergy testing, can actually be outsourced to specialized professionals and that there are professionals dedicated to this approach on healthcare.
Additionally, some practices are unaware of how the billing process works when it comes to outsourcing, assuming that if a service is outsourced to another professional that that professional is in charge of the entire billing process. This is simply not true, since outsourcing a service to a specialized professional still gives medical practices the opportunity to generate revenue from these procedures, especially if they are carried out on site.
Concerns regarding quality control and confidentiality: When it comes to outsourcing, it is true that the medical practice is still responsible for the quality of the work provided by the outsourced professional, and can therefore be legally liable for errors. This can make some healthcare providers skeptical about bringing in professionals from outside of their practice due to fears of sub-par work reflecting negatively on the practice. That is why it is important to form an outsourcing relationship with a specialized professional who has training that meets and surpasses that of the practice, and why complete transparency is required on the part of the outsourced professional for all of their tests, diagnoses, and therapies.
And since the confidentiality of patient information is so important in the healthcare industry and HIPAA protocols need to be strictly adhered to, some practices may be skeptical about outsourcing since they will need to rely on the confidentiality protocols of people outside of the practice along with the security of their IT systems.
However, most reputable vendors can address all of these worries regarding quality control and confidentiality by providing practices with all of the documentation for all tasks carried out, by performing all work at the client's facility where they can inspect the work at any time they choose, and by carrying out regular HIPAA compliance and IT security audits that ensure there is no breach in patient information and confidentiality.
Quality vendors also carry all of the appropriate liability insurance and train all staff to an extremely high standard to avoid any errors and potential liability.
What Are the Benefits of Outsourcing?
Outsourcing can provide benefits for all parties involved, from patients, healthcare practices, and also outsourced professionals when the process is done right and when medical practices partner up with the right specialty professionals.
The Benefits for The Customer
Easy access to specialty services: The main benefit for all customers of a practice that embraces outsourcing is being able to access a much wider range of services from one single location. The fact that this streamlines their experience and prevents customers from having to travel to different locations means that they will likely continue to return to your medical practice with the confidence that they will receive all of the testing, treatment, and therapies in one place, improving customer loyalty.
The Benefits for Medical Practices
It helps physicians deal with burnout: A survey conducted at the end of 2019 found that on average, the burnout rate among physicians was around the 42% mark, which can have direct effects on the quality of care provided to patients. When workloads become unbearable, it can become extremely difficult for physicians and healthcare practices to continue to train staff on new testing types and diagnostic strategies, like urodynamic testing which can be difficult to keep up with the demand, especially for smaller practices. Outsourcing things such as urodynamic testing helps to overcome burnout by reducing the workload on physicians and nurses, allowing them to focus on their core services.
Reducing costs: Outsourcing gives medical practices the ability to provide patients with specialized services without needing to invest in additional training, machinery, and other equipment. By choosing specialists like our team at BHN, who focus on reaching levels of efficiency that regular practices are simply not able to achieve, it's possible for outsourcing to provide testing and diagnostic services at a much more cost-effective rate.
Aiding smaller medical practices: It is not realistic for small-scale medical practices to offer an extensive range of services due to limited staffing and the difficulty of training a small number of staff in almost every aspect of the healthcare practice. Outsourcing urodynamic services allows small practices, including small urology and ob-gyn practices, to be able to offer patients a much wider range of services than would otherwise be available and to keep up with spikes in demand.
By embracing outsourcing in the healthcare industry, medical practices benefit by being able to offer patients a much wider range of services that still generate revenue for the practice. The efficiency achieved by specialists, such as urodynamic technicians, often cannot be outmatched by inhouse training, allowing for a much more efficient process that reduces costs for individual practices without the need to invest in additional equipment and training. The benefits that healthcare practices receive from outsourcing are in turn also passed on to patients which reflects positively on the healthcare practice in general, something that is crucial in an ever more competitive environment.